Don't Settle for Less
Living in God's best can become a lifestyle - a permanent address - rather than somewhere we go to briefly escape the pressures of our lives. In Andrew Wommack's new book, Living in God's Best: Don't Settle for Less, you'll learn how to walk in freedom, raise your expectations, and be persuaded that living in the blessing is better than receiving a miracle.
Order Book
Become a Grace Partner Today!
Every partnership has the potential to change numerous lives as we continue reaching as far and as deep with the Gospel as possible
Partner With AWME Today!
Living In God's Best DVD and CD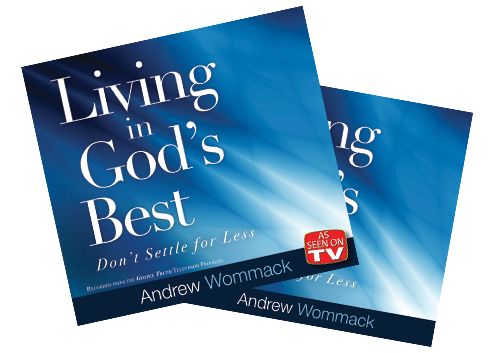 Additional teaching on this subject is available directly from Andrew Wommack Ministries. Listen to the full teaching on CD or watch Andrew's television teaching on DVD. You can order these through our online store or by calling our Helpline: +44(0) 1922 473300.

Take up your residence in the place Jesus has prepared just for you. Andrew's new teaching will show you how!