Romans: Paul's Masterpiece on Grace
Many Christians use the word "gospel" but don't know what it means. Today, it is almost a religious cliché. However, in Paul's day, using the term made a radical statement. It was a way of referring to the grace of God, the free gift that allows us to obtain right standing with Him (Romans 1:16).

In Andrew's teaching Romans: Paul's Masterpiece on Grace, you'll learn the true meaning of salvation and how to walk in the grace, healing, and prosperity available to you. You'll also discover truths and get revelation that could transform your life. It's time for you to start experiencing the power of the Gospel working on your behalf and a closer, more fulfilling walk with the Lord.
CD or DVD Package (£140):
Romans: Paul's Masterpiece on Grace CD or as-seen-on-TV DVD album
Romans: Paul's Masterpiece on Grace hardbound book
Andrew Wommack's Living Commentary electronic study Bible
Grace Encounters, Vol. 1 DVD
Grace Encounters, Vol. 2 DVD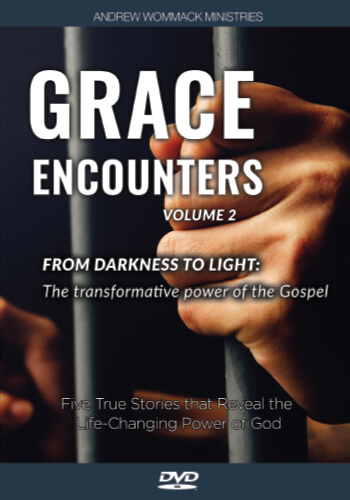 This package also includes the Grace Encounters DVD - five stories of people who encountered grace in such an extraordinary way, their lives were changed forever. These stories include:
Two women with backgrounds of legalism and spiritual abuse were set free by the power of God.
A person walked away from a history of drug abuse through discovering how good God is.
A man in prison encountered God in a way that set him on a path to freedom and victory.
A couple who felt "unusable" by the Lord was so impacted by grace that it transformed them and sent them into the heart of Africa to set captives free.
This package will help you understand what the Bible says about God's nature and love for you. Be inspired to have your own grace encounter with God.

Price: £25.00
Become a Grace Partner Today!
Every partnership has the potential to change numerous lives as we continue reaching as far and as deep with the Gospel as possible
Partner With AWME Today!